Tailored and trusted solutions for hospitals, clinics and private practices. We empower our customers to do better work and improve the health and lives of their patients.
We aim to delight our customers with the best possible help and support offering total customer care
Contact us
From the president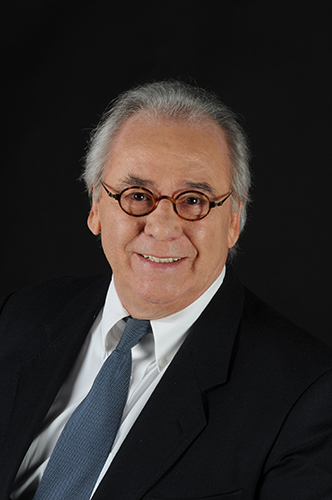 Welcome to De Ceunynck Medical Group. For over 50 years I have been building successful businesses in the BeNeLux and for nearly twenty years DC Medical has been offering innovative surgical products for cataract surgery, advanced ophthalmic diagnostic equipment and numerous surgical accessories. During these years we have enabled our customers to diagnose all kind of eye disfunctions and helped hundreds of thousands of patients to see clear again with the intra ocular implants from J&J Vision. Our success is based on a strong foundation of values summarised in the motto "Bij De Ceunynck, Klant is Koning".
We are now ready to leverage our extensive distribution experience and expand our activities outside the ophthalmology world and offer new, innovative and exciting technologies to the market with a second division, De Ceunynck RadioTherapy. DC RadioTherapy offers the BeNeLux market the MRIdian-Linac from ViewRay, the first clinically available MRI-guided radiotherapy system. It is heartwarming seeing cancer patients with no alternatives being treated and cured with the MRidian technology. Our aim is to further expand and use our expertise to introduce more new emerging technologies to the BeNeLux.
Erik De Ceunynck
President
---
Our Mission Statement
We provide tailored and innovative solutions in the distribution of medical technologies in the European market. We empower our customers to do better work and improve the health and lives of their patients. We build close and long term relationships with our customers and, where possible, will do whatever is necessary to help them.
Our divisions
Our History
De Ceunynck Medical Group, was founded by Erik De Ceunynck (President) and Jef Van Dam (CEO) to expand the activities of De Ceunynck Medical into new areas. Since 1995 we have focused on the ophthalmology market and grown steadily to become the largest independent distribution company in this field in the BeNeLux. We represent a number of international companies such as Johnson&Johnson Vision, Topcon, Oculus, Lumenis, Tomey and several accessory companies.
Key to our success is a 'customers first' philosophy. De Ceunynck Medical has a team of 25, and we are continuously growing. It's a highly skilled and experienced group delivering a premium service. We have our own clinical specialists to assist medical professionals, flexible financing modalities, sophisticated logistics and a significant local stock to deliver the right critical parts at the right time.